Tues Aug 27
I have not updated my blog for 2 months now, as my life has been crazy. As a result of the accident in Transylvania I have been keeping very quiet & not doing much. This is something I am not used to! Church & football have provided a respite – but the very cold winter has kept me indoors.
Medical appointments have been a regular thing & different problems would suddenly spring up. X-rays revealed damage to my knee caps & for a month now I have been undergoing treatment from a physiotherapist. She said I am making progress – but it is frustrating for me to be restricted to 30 mins walking a day & not allowed to kneel.
All this time my bathroom has been under renovation. This is a long-planned major job……but the end is now in sight. It has been very inconvenient, but thanks to 2 friends I have been able to have regular showers. I have also stayed in city hotels when Port Adelaide were playing in Melbourne.
As this is all I have to report, my Blog will not be updated much.
Recently added to my website are 2 Recent Sermons – Pusey House, Oxford, in May & All Saints, San Diego, in June.
Saty Sep 14 – Holy Cross Day
My physiotherapist said I am making good progress. Still not allowed to kneel, but it is okay to walk an hour, then rest for awhile & resume. This is good news & I have been enjoying walking around the district. Tomorrow I fly to Sydney for the annual synod of SSC, my priests society. It will be good to be with my brother priests, who I know have been praying for me. I will also enjoy a day in Sydney before the synod.
Tues Oct 1
The SSC Synod was good. I returned to Melb on Friday 20th for the last week of the footy finals. As usual, I have had tickets for all the games in Melb, incl the Grand Final. This turned out to be a one-sided game, but was still a great event. My knee is certainly better & I am enjoying walking a lot.
Tomorrow I fly to London. This is my 2nd overseas trip with Virgin & I am looking forward to it. I have a week in London, then go to Walsingham for 10 days. I will be visiting Ukraine after that, before returning home via San Diego.
Wed 9
The flights to London were very good – my 2nd experience flying Virgin. Since then I have had a relaxing week catching up with friends. It has taken longer to adjust to jet-lag, but there has been no obvious effect of the accident & I am doing my usual walking. Tomorrow I catch the train to Walsingham.
Mon 21
I have had a lovely 10 days in Walsingham & today catch the train back to London. This was my first visit here since the accident in May & I gave thanks to God for my survival & recovery. I still give thanks that I was not killed or seriously injured. Movement up & down stairs is slower & I am not kneeling or genuflecting – which I forgot when saying Mass in the shrine! However, I have been able to take a significant part in all the Services.
Walsingham is the one place where I get 8 hours sleep a night………a combination of the spiritual power, country air & local food. So it has been very relaxing. It has been good to be welcomed back at the shrine & by parishioners at St Mary's. Also was good to have time with the Vicar & discuss celebrating the 40th anniversary of my ordination on Feb 2. Fr Harri has kindly invited me to celebrate the parish mass that day, which I happily accepted & am excited about. This is very appropriate as it was at Walsingham in Feb 1975 that I did feel the call to the priesthood.
After 2 days in London I fly to Kiev for a week in the Ukraine.
Fri 25
My trip to Ukraine turned out to be a minor disaster. When I attempted to check in online I discovered visa arrangements had changed & Aussies now need to apply online for a visa. So I had to cancel the flights & hotel. I subsequently booked a flight to Munich, stayed there Wed night & flew to Zagreb yesterday. I will now be enjoying Croatia instead of Ukraine!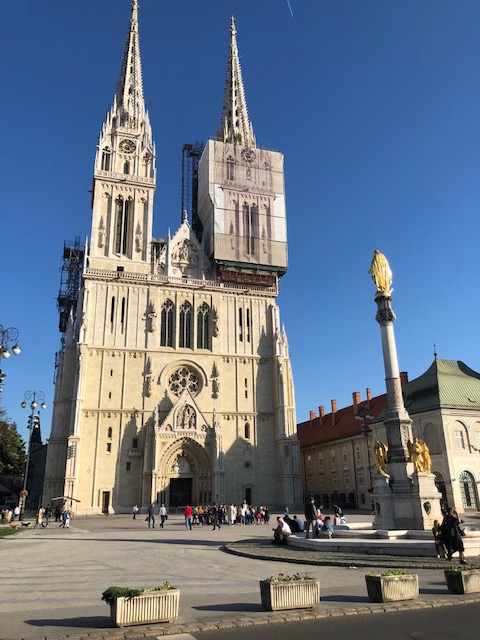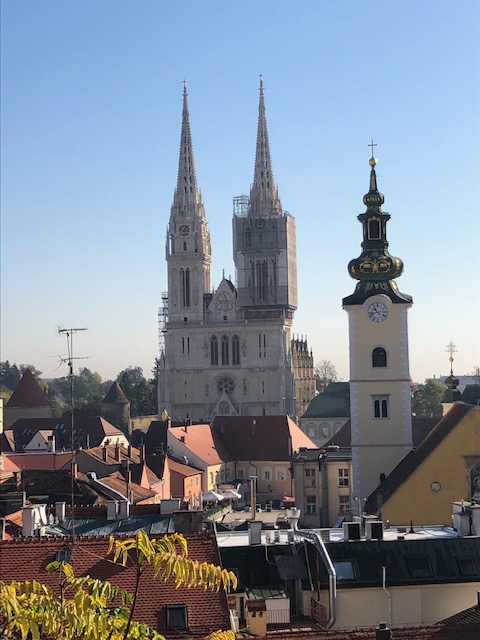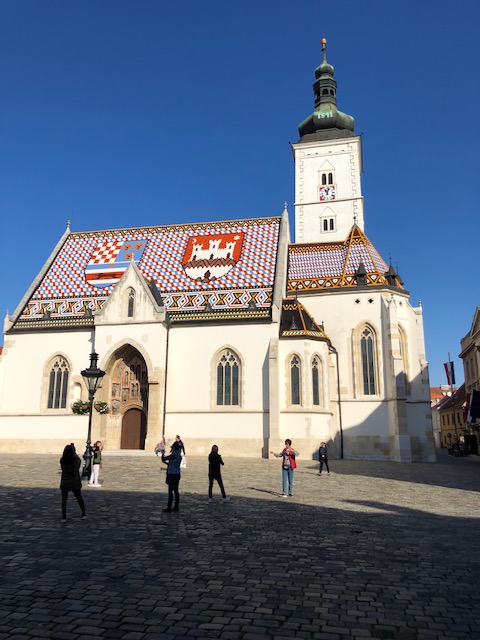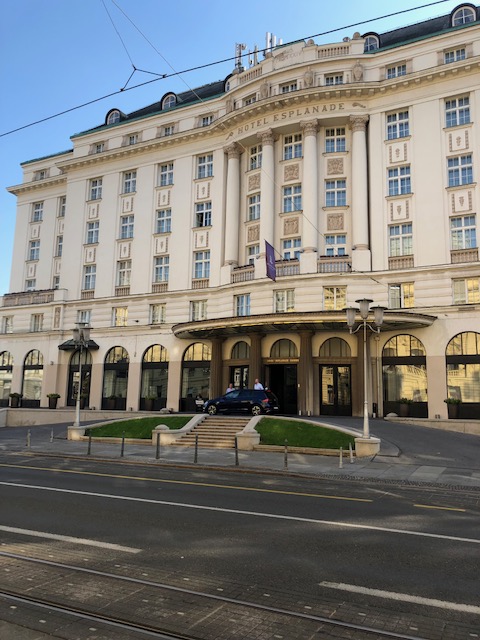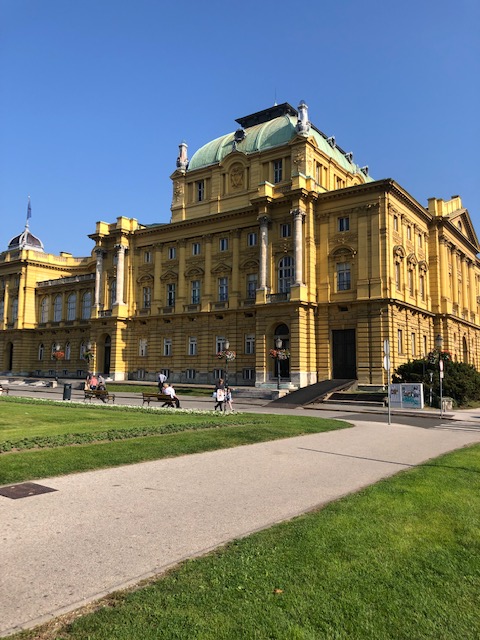 Sun Nov 10
I am now back in St K, having landed in Melb yesterday. This was after a very nice 6 days in Zagreb, Croatia, which I liked. I then returned to London for 2 days before flying to the US. As I am now flying Virgin to LA instead of United to San Diego, LA has become my base in the US. This was the 2nd time I have made this trip via LA & I enjoyed exploring downtown LA. It has greatly improved since I first visited in 1987. I also checked out hotels to stay in, churches where I can attend Mass & train timetables for future visits to SD. I now have an LA seniors transport card – the cheapest in the world. 75c for 2 hours incl transfers is pretty good!
After a relaxing 5 days in California it was time to head home. During this trip my knee did not cause problems, thankfully. However, I do not move as easily or quickly as in the past. My days of adventurous travel are over!
Sat 30
I have had a very busy 3 weeks since getting home. People to catch up with, things to organise & the usual medical appointments. I saw my physio last Tues & she said I had made such good progress that I didn't need to keep seeing her – unless my kneecap got painful. Of course I have to continue my patella exercises. My walking is almost back to normal, as long as I rest after an hour.
Next week I am going to Adelaide. This is my usual visit to see cousins & friends before Christmas. It is earlier than usual because on Dec 17 I go to London for Christmas. This is my 1st Christmas in London since I lived there in 1974 & I have been invited to celebrate & preach at the Midnight Mass at St Magnus the Martyr – a real privilege & honour.
Mon Dec 16
The last week has been busy with preparations for my trip & catching up with friends before going away. All is now ready & I look forward to flying to London tomorrow. This is my 3rd flight with Virgin instead of United – but will be the last time I fly thru HK, as Virgin are stopping this route in February.
I have 2 weeks in London & will be reminiscing about my last Christmas there 45 years ago. I then go to Walsingham for a week to celebrate Epiphany, after which I go back to London before flying to Southern Spain & Greece. I return to London for Australia Day! Then it is to Walsingham for the 40th anniversary of my ordination to the priesthood on Feb 2nd.