New pics just posted on my last entry in March blog
Fri April 3
What a lot has happened in the past month! Like most people, I am self-isolating & social distancing…..new words for the time! Planned footy trips have been cancelled & my next overseas trip to Walsingham is in doubt. Am hoping that Australia will get thru this quickly & life can go back to normal in May – but who knows?
Fortunately restrictions were not in place before Fr Philip Warner visited Melbourne. I was able to arrange for him to preach at All Saints, E St K, which everyone thought was excellent. I also arranged for a superb lunch after the Mass & a dinner party at my place during the week. I hope he enjoyed Melbourne enough to want to return 🙂
I started Lent by giving up alcohol & chocolates, as usual, & going to Daily Mass. Now I have been forced to also give up travel, footy & going to church. It will be a strange Holy Week & Easter – such a contrast to last year.
Sun May 17
Covid19 has introduced us to 2 new terms….social distancing & self isolation. I have been doing both. Each day seems the same – except I distinguish Sundays by having my usual light breakfast & nice lunch. My daily routine includes reading & my usual 1 hour walk. I have enjoyed discovering new streets & lanes in St K. As nice as the beach is, I have avoided walking along there because of all the cyclists, joggers, dog-walkers & people who would usually be at work. Going shopping has been my only real "outing" & fun as I try to find food & drink that I need.
Last week we were given permission to have 5 people in our homes. Unfortunately I can not invite people here for a meal because tomorrow the renovation of my kitchen comments. This will take 4 weeks (I hope!). My kitchen has needed renovating because of the condition it was left in after 14 years of tenants. I was so impressed with the work on my bathroom last year that I asked the builder to give me a design & quote. Now he is ready to start……..very exciting!
Tomorrow is my birthday. I shall have lunch with my friend, Robert, & dinner with my neighbour, Beata. The rest of the week I will be enjoying dinners with other friends.
June 10
The kitchen renovation has proceeded well & so far it looks great. Fortunately the state government allowed us to visit friends & have overnight stays from June 1 – so last week I went to Kaniva for 4 days. This is a small town on the SA border & I caught train & busses to get there. My oldest friend, Julie, moved there from Adelaide 6 years ago. She bought an old shop & turned it into a Puppet Shop. She sells puppets, puzzles & other craft things, as well as running workshops. Its is a odd place to have a puppet shop, but she gets passers-by & a lot of online business. I had a great time staying with her & helping in the shop.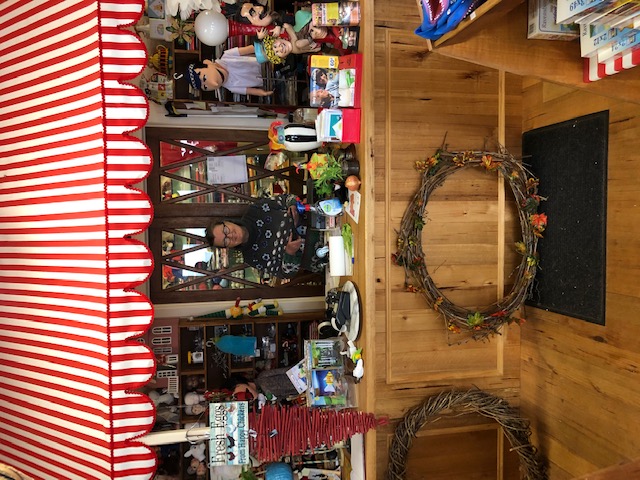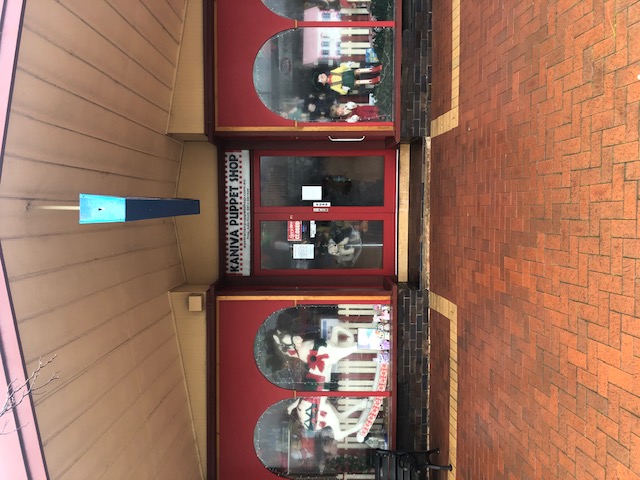 When I got back home the painters had done the kitchen & living area & it brightened the place up. The kitchen cabinets were almost finished & the oven was installed. So on the weekend I cooked myself a meal. Very exciting! I spent Saturday shifting furniture back into the living area – also moved things which I had removed from the kitchen/living area back into cabinets & cupboards. Another weekend of that awaits me & I have fingers crossed the kitchen will be finished on Friday or Monday. Then the dinner parties can start! But before then it is time for the resumption of the footy season 🙂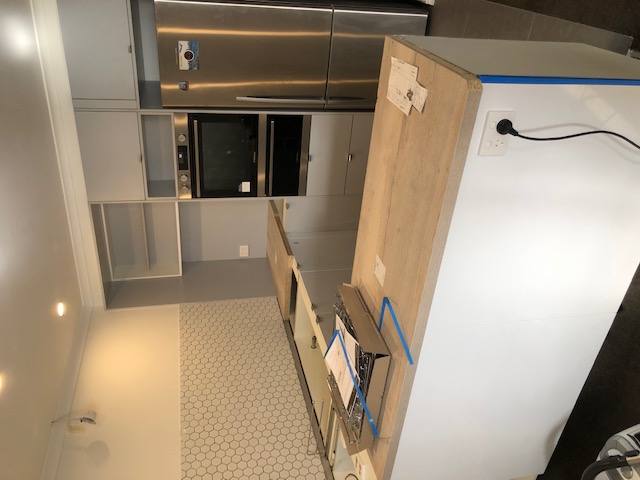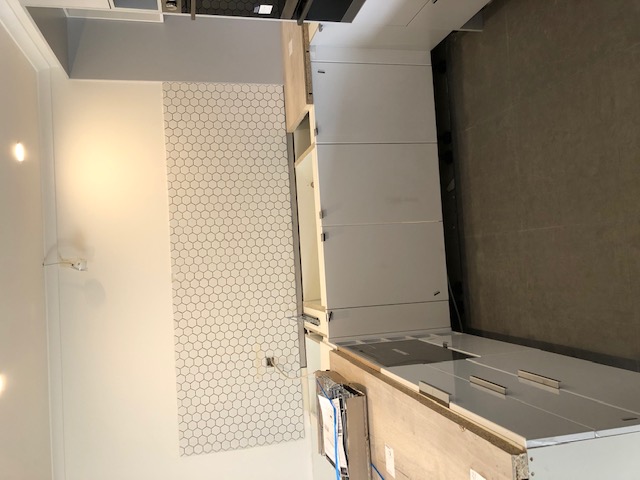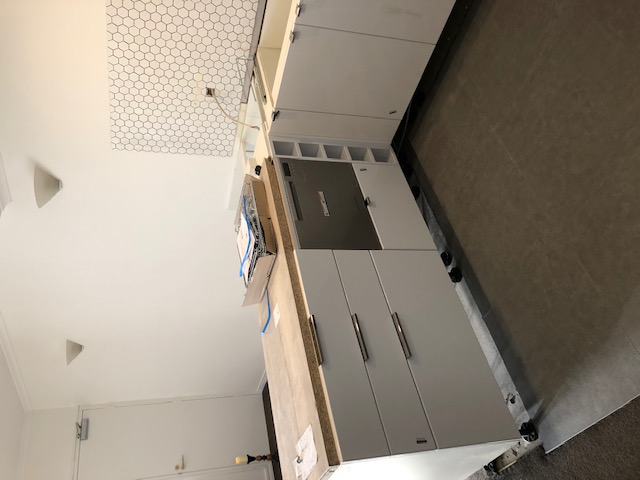 Wed 24
My kitchen was finished yesterday! I am very happy with the result & have now used the dishwasher, hot-plates & oven. It has been fun organising the new area & returning things back to the kitchen. There is much more space & the whole living area is much brighter. My neighbour, Beata, came to celebrate with me last night & tonight I have 3 friends here for champagne & a dinner party.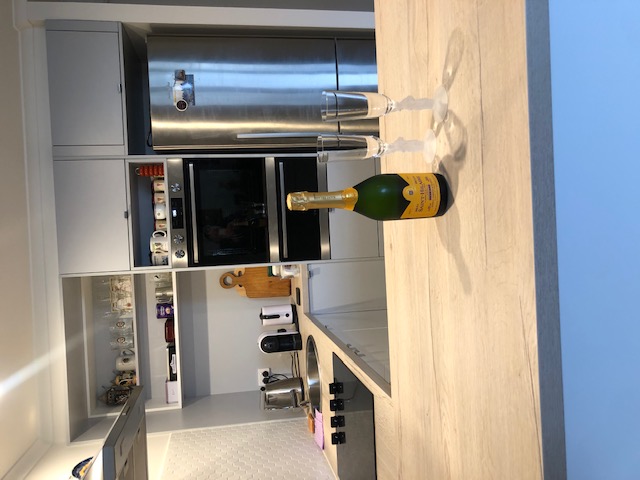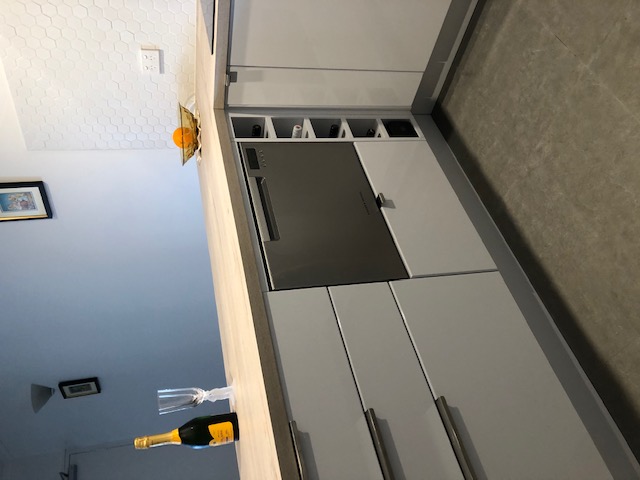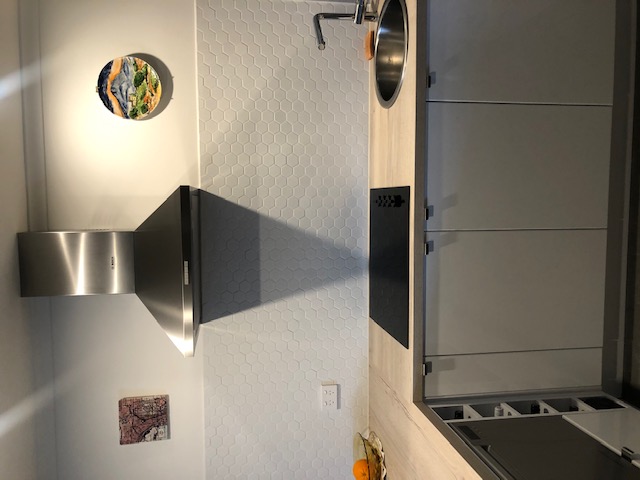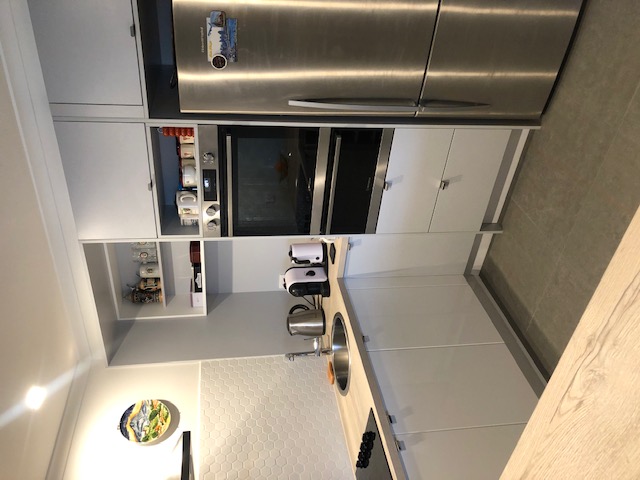 Fri July 10
Melbourne is back in lock-down again! Another 6 weeks of self-isolation. It is a lesson for the rest of Australia – & the USA & UK! Fortunately I have just had 2 weeks of dinner parties to celebrate my new kitchen. One can only hope that this lock-down will be over sooner rather than later. It is disappointing for everyone, but particularly cafes, pubs & restaurants, which have just got back into life. I will cope, of course. At least this time I have a new kitchen to enjoy……& the footy on TV 🙂