Fri April 3
What a lot has happened in the past month! Like most people, I am self-isolating & social distancing…..new words for the time! Planned footy trips have been cancelled & my next overseas trip to Walsingham is in doubt. Am hoping that Australia will get thru this quickly & life can go back to normal in May – but who knows?
Fortunately restrictions were not in place before Fr Philip Warner visited Melbourne. I was able to arrange for him to preach at All Saints, E St K, which everyone thought was excellent. I also arranged for a superb lunch after the Mass & a dinner party at my place during the week. I hope he enjoyed Melbourne enough to want to return 🙂
I started Lent by giving up alcohol & chocolates, as usual, & going to Daily Mass. Now I have been forced to also give up travel, footy & going to church. It will be a strange Holy Week & Easter – such a contrast to last year.
Sun May 17
Covid19 has introduced us to 2 new terms….social distancing & self isolation. I have been doing both. Each day seems the same – except I distinguish Sundays by having my usual light breakfast & nice lunch. My daily routine includes reading & my usual 1 hour walk. I have enjoyed discovering new streets & lanes in St K. As nice as the beach is, I have avoided walking along there because of all the cyclists, joggers, dog-walkers & people who would usually be at work. Going shopping has been my only real "outing" & fun as I try to find food & drink that I need.
Last week we were given permission to have 5 people in our homes. Unfortunately I can not invite people here for a meal because tomorrow the renovation of my kitchen comments. This will take 4 weeks (I hope!). My kitchen has needed renovating because of the condition it was left in after 14 years of tenants. I was so impressed with the work on my bathroom last year that I asked the builder to give me a design & quote. Now he is ready to start……..very exciting!
Tomorrow is my birthday. I shall have lunch with my friend, Robert, & dinner with my neighbour, Beata. The rest of the week I will be enjoying dinners with other friends.
June 10
The kitchen renovation has proceeded well & so far it looks great. Fortunately the state government allowed us to visit friends & have overnight stays from June 1 – so last week I went to Kaniva for 4 days. This is a small town on the SA border & I caught train & busses to get there. My oldest friend, Julie, moved there from Adelaide 6 years ago. She bought an old shop & turned it into a Puppet Shop. She sells puppets, puzzles & other craft things, as well as running workshops. Its is a odd place to have a puppet shop, but she gets passers-by & a lot of online business. I had a great time staying with her & helping in the shop.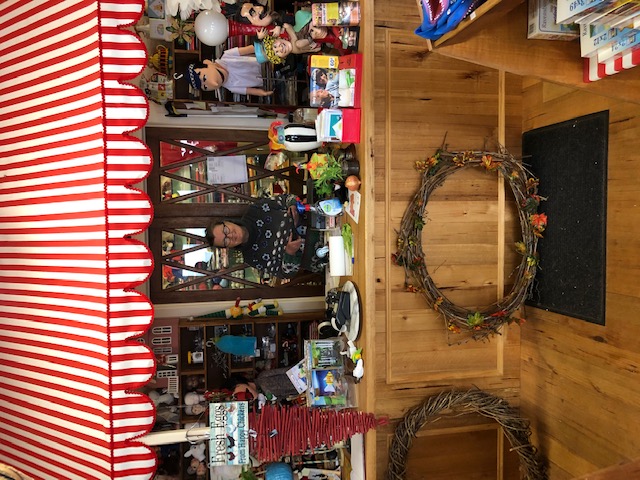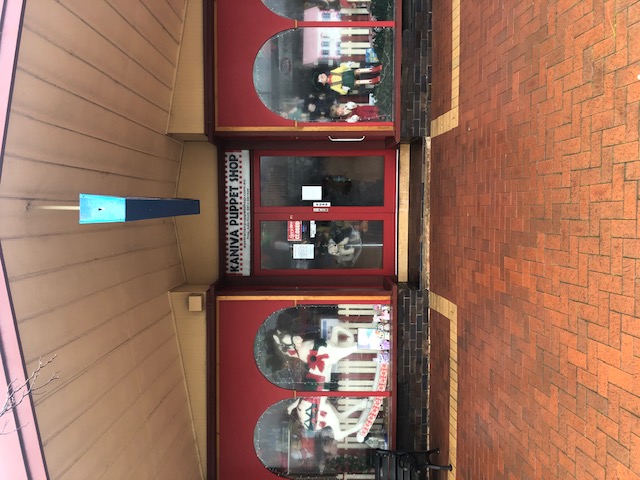 When I got back home the painters had done the kitchen & living area & it brightened the place up. The kitchen cabinets were almost finished & the oven was installed. So on the weekend I cooked myself a meal. Very exciting! I spent Saturday shifting furniture back into the living area – also moved things which I had removed from the kitchen/living area back into cabinets & cupboards. Another weekend of that awaits me & I have fingers crossed the kitchen will be finished on Friday or Monday. Then the dinner parties can start! But before then it is time for the resumption of the footy season 🙂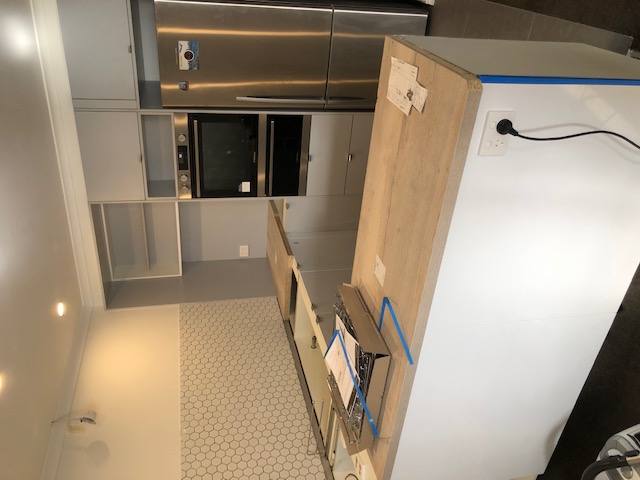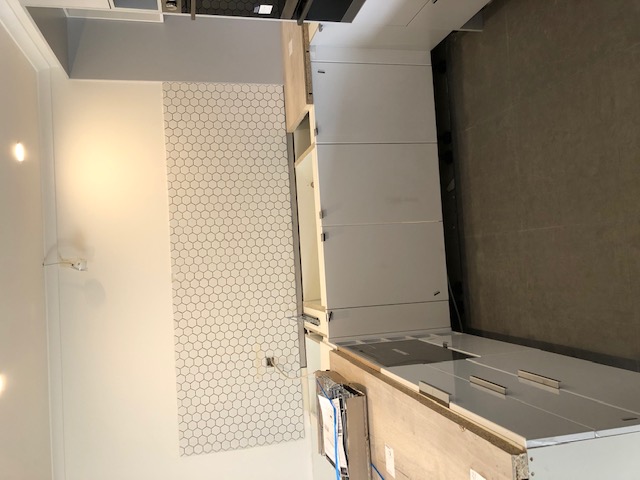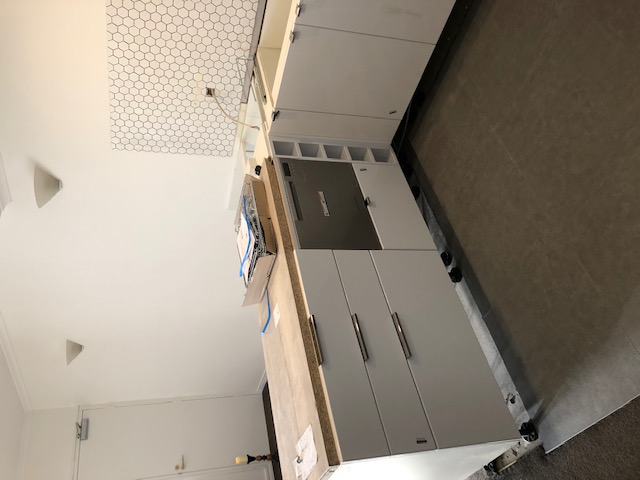 Wed 24
My kitchen was finished yesterday! I am very happy with the result & have now used the dishwasher, hot-plates & oven. It has been fun organising the new area & returning things back to the kitchen. There is much more space & the whole living area is much brighter. My neighbour, Beata, came to celebrate with me last night & tonight I have 3 friends here for champagne & a dinner party.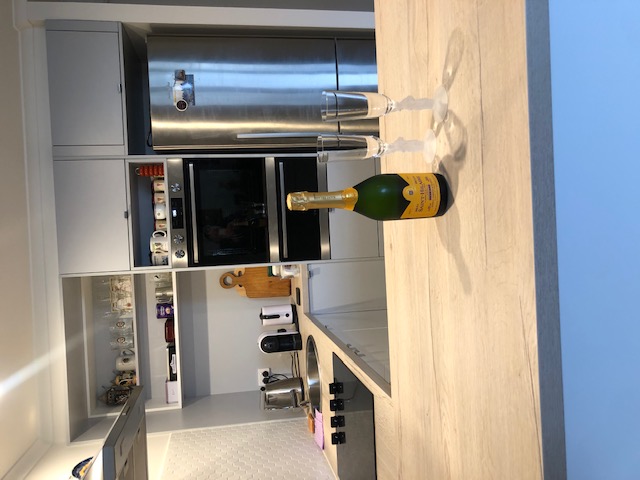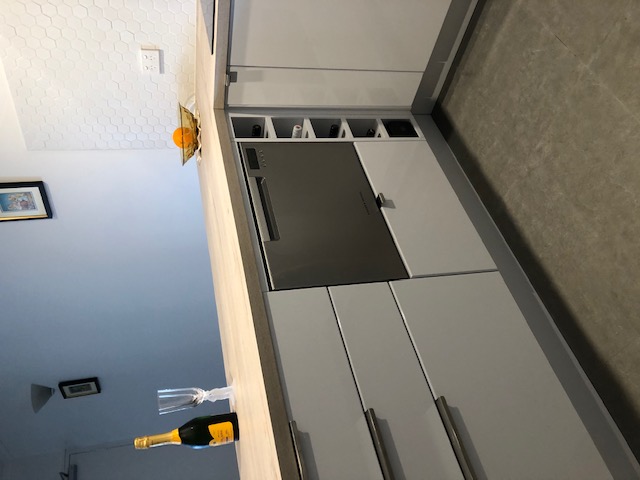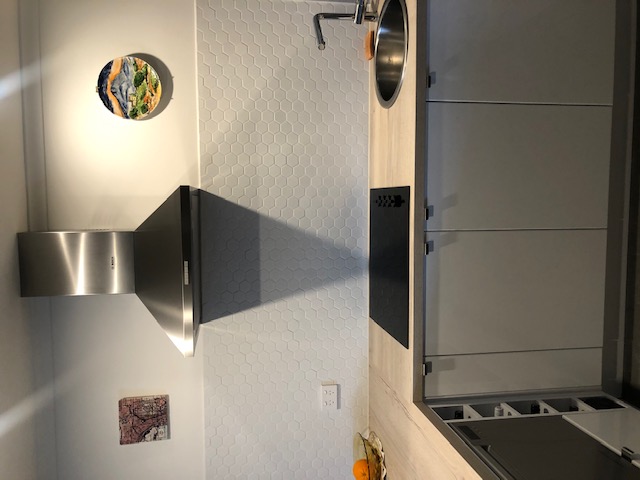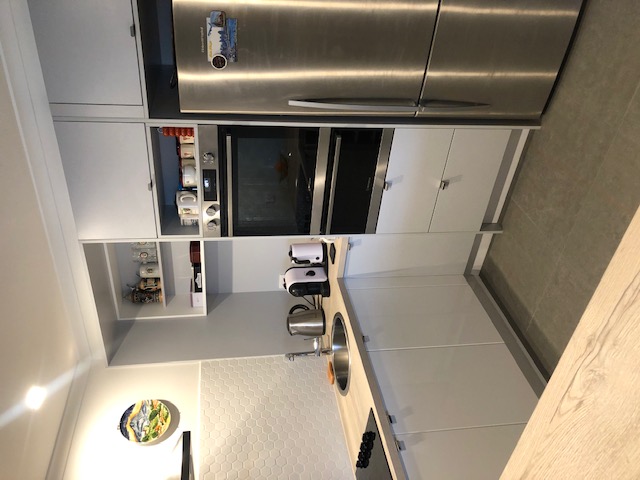 Fri July 10
Melbourne is back in lock-down again! Another 6 weeks of self-isolation. It is a lesson for the rest of Australia – & the USA & UK! Fortunately I have just had 2 weeks of dinner parties to celebrate my new kitchen. One can only hope that this lock-down will be over sooner rather than later. It is disappointing for everyone, but particularly cafes, pubs & restaurants, which have just got back into life. I will cope, of course. At least this time I have a new kitchen to enjoy……& the footy on TV 🙂
Sat Aug 15
Stage 3 Lock-down was supposed to finish this coming week…..however, thanks to Covidiots, Karens & Conspiricy crazies, Stage 4 restrictions were introduced 2 weeks ago. These are even more severe & will go until Sep 13. Today there was an indication that it is having an effect – but we have another 4 weeks of it!
Wed Sep 16
Since my last post a month ago, life has continued much the same. No eating out nor socialising with friends, just going out for daily exercise or shopping. After 5 months I have now explored every street, lane & park in St K, East St K, Balaclava, Middle Park & 1/2 of Prahran. I continue to enjoy using my new kitchen & the freezer is full with containers of home-made soup, pasta sauce, beef casserole & cooked veggies! Sometimes I have to think what day it is, but I make Sundays different by saying my own Mass & having a nice Sunday lunch. The great relief is having the football to watch almost every day – esp as Port Adel remain on top, with the last round on this w/e 🙂
Tues Oct 14
Another month has passed – nothing much to report. Changes to rules for singles means I have been able to have other singles here for meals & also to go to their homes. The football season is now into the Finals & this has made the lockdown bearable. I should have been in London today for the SSC International Synod & then gone to Walsingham on Thursday. Alas it must wait for another year.
Mon Nov 16
Hard to believe that yet another month has gone by! The footy finals have been & gone. I enjoyed watching the Grand Final at a friend's home, with suitable food & drinks. The next special event was the Melbourne Cup & it was a perfect day for a picnic in Alma Park with 3 friends. I have been able to attend Thursday Mass at St James for the past few weeks & yesterday Sunday Mass returned with a congregation of 20. It was wonderful to be back worshipping with cantor, incense & 1 hymn…..& boy did I sing! As we can now travel within the state, tomorrow I am going to Gippsland Tues-Thurs. It will be an enjoyable 3 hour train trip to Sale, where I shall stay 2 nights. I have never been to Sale & it has been on my list of places to visit. I am quite excited – my 1st trip for over 5 months 🙂
Tues 24
I had a lovely 3 days in Sale. It is a nice town – 2 cathedrals, 2 footy clubs, 2 beautiful parks & a canal that runs thru to the Gippsland lakes. A highlight was going for a cruise on the canal. By amazing coincidence, the skipper/tour guide had lived in the 1935 apartment block in front of me in 1985. I asked him what previously had been where the modern units now are. He said that was a Victorian mansion called Mandalay, with a big sweeping staircase. I returned home Thursday night & since then have been enjoying meals with friends most days. This is one of the joys of now coming out of lockdown!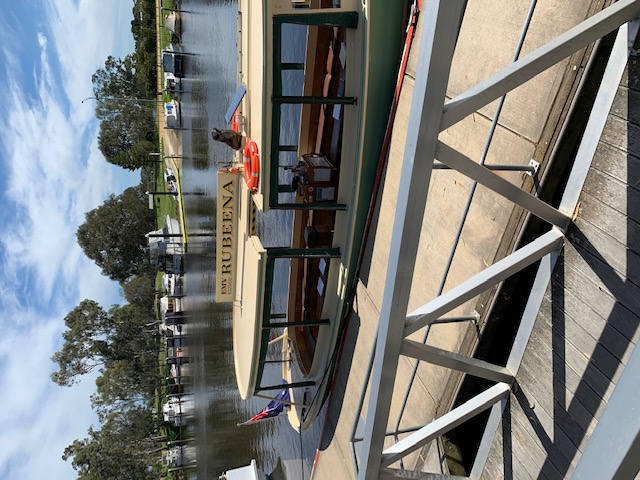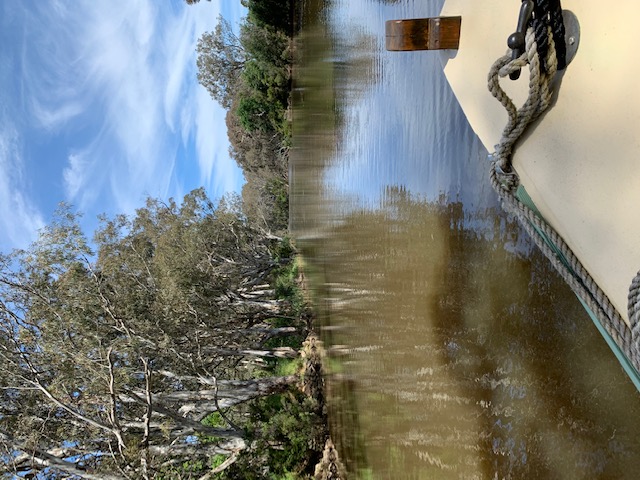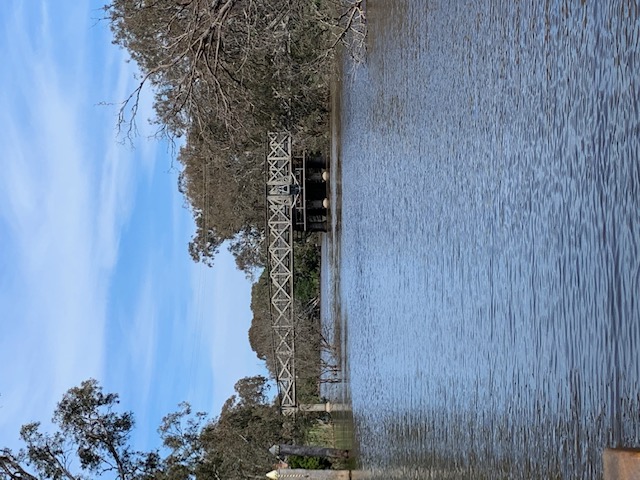 Sun Dec 6
Last week I went to Warrnambool for 3 days – another nice train trip thru the Vic western districts. The town is quite big (35,000) & lovely. On the Wed I had lunch at Port Fairy with a former parishioner of St Mark's, Robyn. A highlight was visiting the garden & former factory of Fletcher Jones, called Pleasant Hill. In the 1950's we drove on a family summer holiday from Adelaide to Melb, stopping at Warrnambool to see the famous FJ gardens. When we got to Melbourne we stayed at The Esplanade Hotel, St K – which is just 5 mins from where I live. That is one of 4 coincidences about living here now.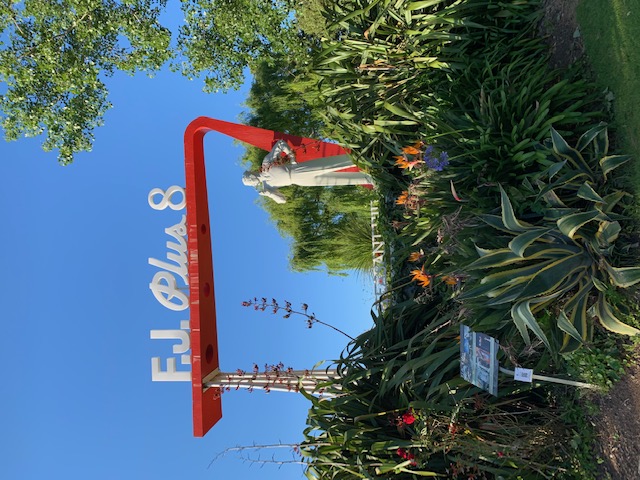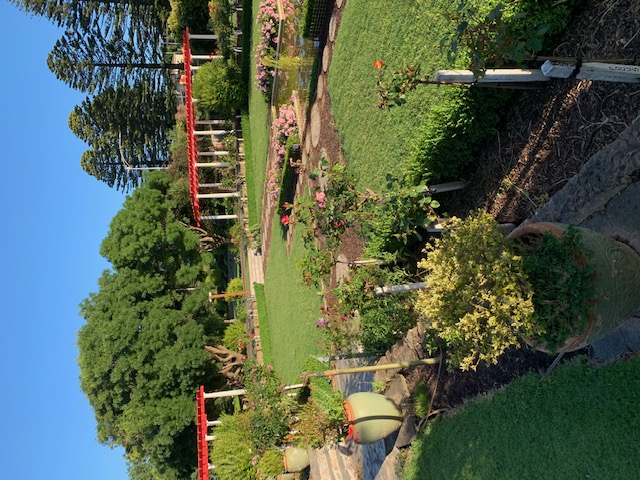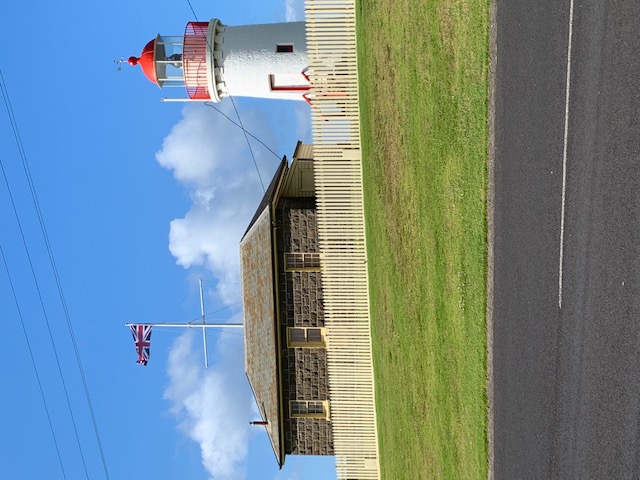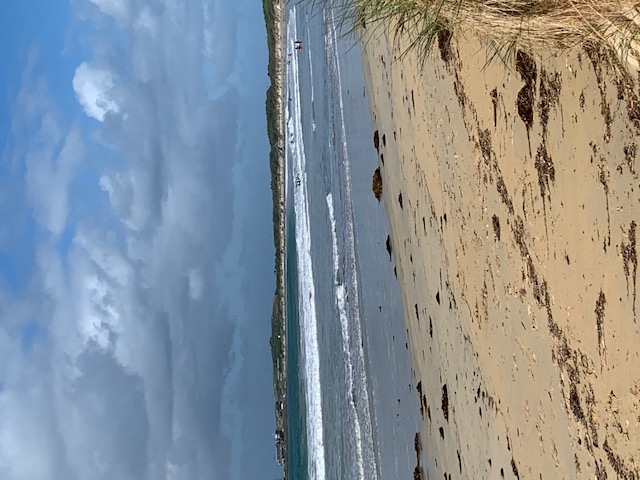 Tomorrow I go to Hobart for 5 days. This is an August trip that had to be cancelled & I am looking forward to it. It is, of course, my first flight since March. I will be interested in how the airport & flight is. I am telling everyone that I am going on an overseas trip 🙂
Saty 12
I had a nice 5 days in Hobart, which is a lovely city with beautiful old buildings. It was great to explore the city, but it is very hilly & my legs were tired at the end of each day. On Wed I went to Port Arthur – a 90 min bus ride. From 1833-1877 it was the penal colony for the worst of the convicts in Australia. Situated on a remote peninsula, it was a self-sufficient settlement. The ruins are quite spectacular & I spent an interesting day there. The visit included a cruise on the bay, which was spectacular.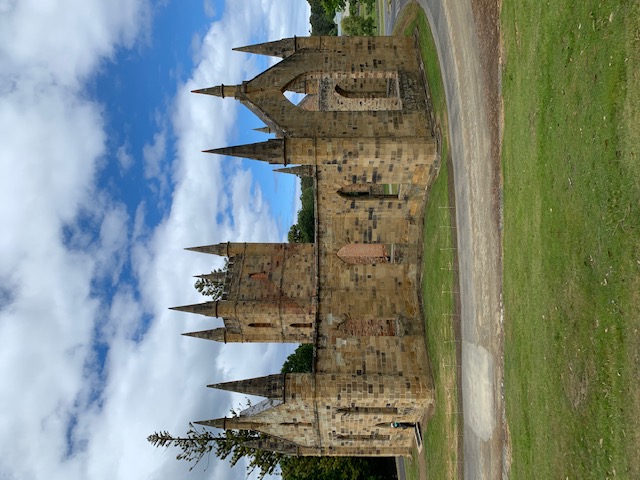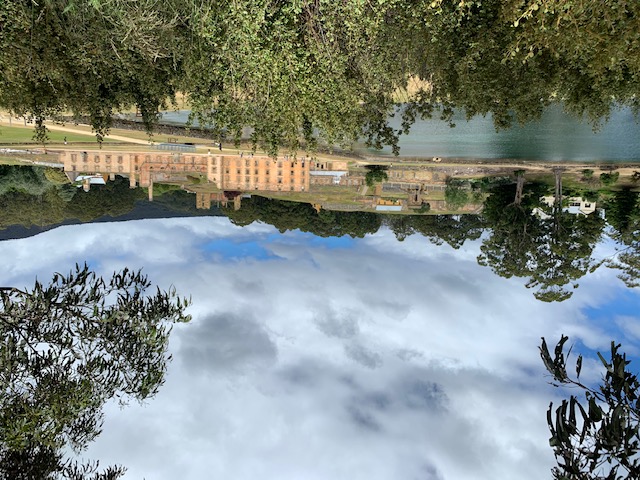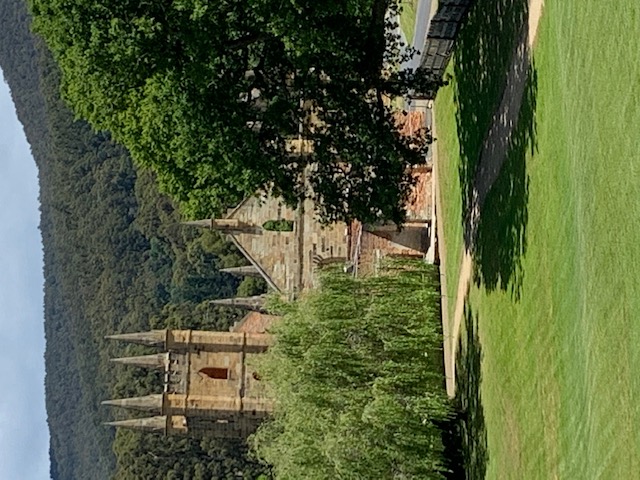 The exciting thing about the trip was to be flying again & staying at a hotel. It was all a bit different, of course – but I felt like I was getting back to something normal. Now for a weekend in Melbourne before my next trip……am flying to Adelaide next week!
Tues 22
I had a nice 5 days in Adelaide catching up with friends for meals, incl a couple I haven't seen for over 40 years! The 1st night I stayed at the news Adelaide Oval Hotel – the only hotel in Australia built in a sports stadium. That night I had dinner with 2 footy friends & we enjoyed the view of the oval from our table. I also had a wonderful view of St Peter's cathedral from my room. I am now back in Melbourne & looking forward to Christmas.