Fri Dec 9
After several busy days tidying & cleaning my unit, sorting out my affairs, packing 2 suitcases & last minute medical appointments, I flew to SD on Wed 7. The flight was the new revamped United Business Class called Polaris. Amongst improvements were slippers & PJ's – see pic below.
Lots of things to do when I arrived & today I got a US cell phone #. Tomorrow I go to New Orleans for 3 days to see my great mate, Robert Dale, who moved there in July.
Wed 14
I am now back in SD after a nice weekend in New Orleans. Sunday started with Latin High Mass in St Patrick's, followed by brunch with Robert, jazz concert in St Louis cathedral, & hamburgers in iconic Bourbon St diner. Tomorrow I fly to London & will have 4 days there, after which I fly to Munich for Weihnachten in Deutschland 🙂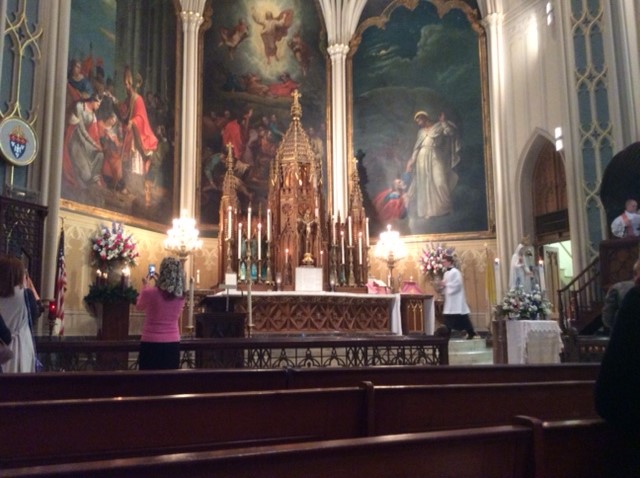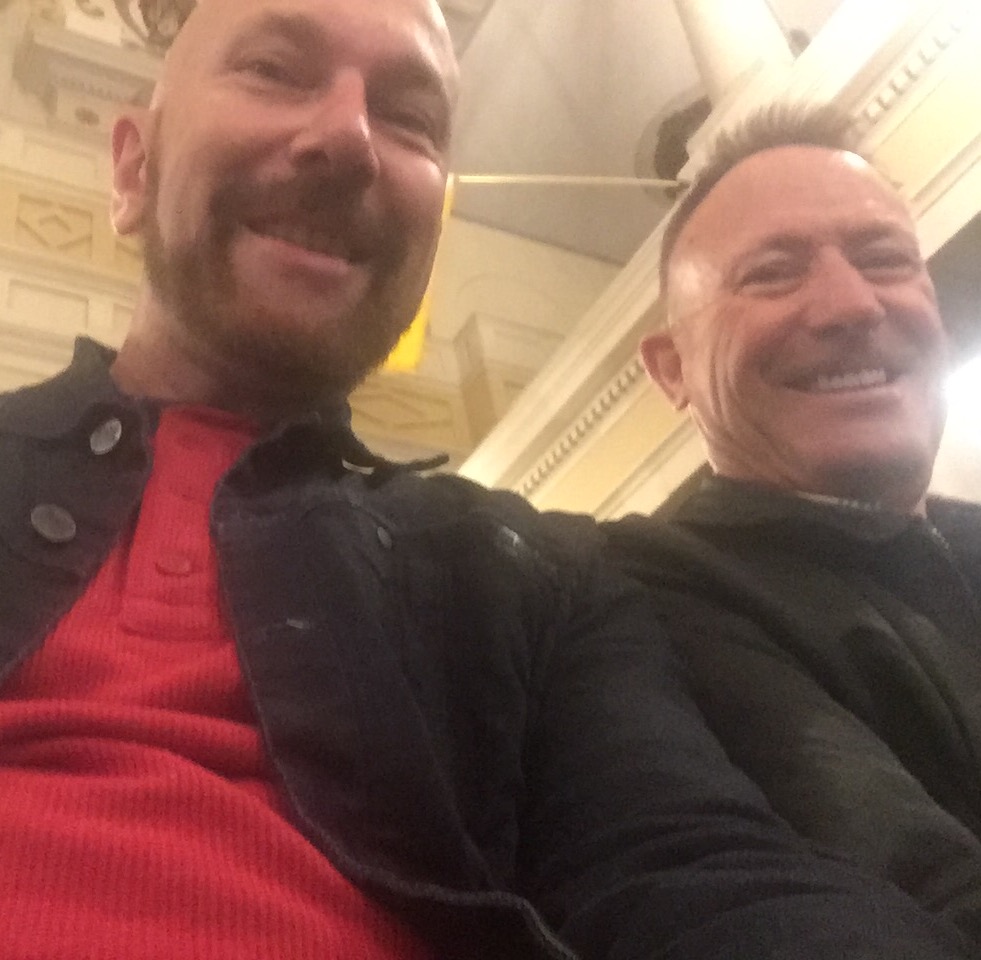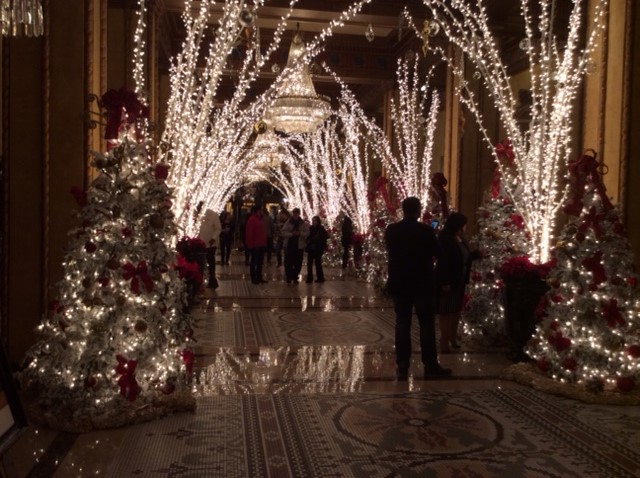 Wed 21st
My 5 days in London were nice & the weather was kind. Sunday I went to Mass at St Gabriel's, Pimlico, & enjoyed catching up with the assistant, Fr Lee, & his lovely wife. In the a/noon I visited an old friend from Fitzroy who has lived in London 15 years. Yesterday I flew to Munich – but my visit to Germany has been overshadowed by the terrorist attack in Berlin. I know where it happened, of course – & trust it will not deter the Germans. It certainly won't deter me! Less tourists & less crowded Christmas markets will certainly suit me. I have 2 nights in Munich, go to Frankfurt tomorrow & to Berlin on Friday.
Today, after doing my washing at the laundromat, I visited the nearby Christmas market. Naturally I had a mug of Gluhwein! I then walked to Marienplatz to experience the market there. Wandering into the Frauenkirche at 3 pm I was surprised & delighted to find that Pontifical High Mass was about to be celebrated by the Archbishop. It was a special Mass to commemorate the Berlin terrorist attack. The church was full & the choir provided excellent music. It was a fitting way to conclude my time here in Munich.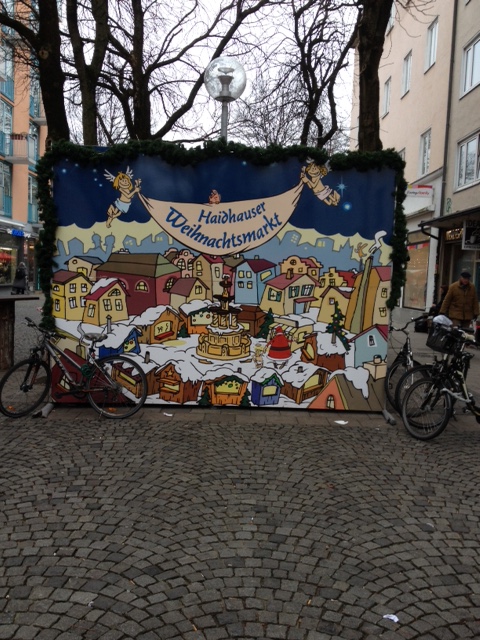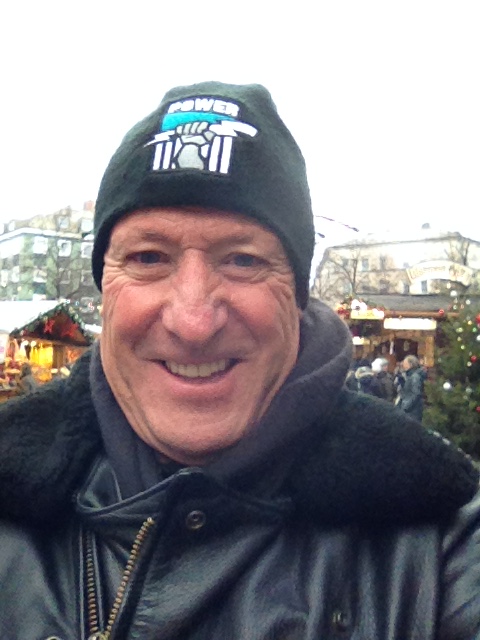 Christmas Day
After a nice overnight stay in Frankfurt I caught the train to Berlin on Friday, arriving at 4 pm. It was already dark, so after settling into my hotel I went for a walk along Unter den Linden to see the Christmas lights on all the trees. The weather has been cold, but bearable. On Christmas Eve I attended a 3 pm Krippenfeier Service at St Hedwig's cathedral. I thought this was a Crib service, but it turned out to be a lovely Carol Service. The cathedral youth choir sang carols & anthems by such composers as Faure', Rutter, Britten & Willcocks. I was able to join in singing carols with my basic German. Some were familiar (O Come all ye Faithful, Silent Night) & there was one unknown to me that I soon picked up. Sung enthusiastically (which is saying something for Germans!) it had a wonderful tune & is traditionally sung at the end of Midnight Mass. "O du frohlicher" (O how joyfully) has featured at the end of each Service I have attended!
I arrived 15 mins early for for the Carol Service & it was packed with over 400 people. So for Midnight Mass I set out 30 mins early for the 9.30 pm carols beforehand & managed to grab one of the last seats. I was thrilled that the 1st carol was "Once in Royal David's City", sung in English, & enthusiastically joined in. By the time Mass started at 10 pm there were people standing all around the Cathedral, incl in front of the Crib.
The Mass was celebrated by the Archbishop & was lovely. The cathedral choir was accompanied by a small orchestra & I was able to join in all of the singing. A nice touch was everyone singing "O come let us adore Him" (in German) after the Eucharistic Prayer. Mass lasted just 1 hour (an object lesson for all clergy!) & I was in bed by midnight.
I returned to St Hedwig's this morning for the 10 am Pontifical High Mass. This was a musical extravaganza – the cathedral choir were joined by the Berlin Chamber Orchestra & performed Mozart's "Spaur-Messe". Once again we concluded with a joyful "O du frohlicher". I was impressed that the choir & orchestra remained for the organ postlude. On the way out I greeted the Assistant Bishop in German, explaining I was from Australia. He replied in English, wishing me a Merry Christmas & asking where I was from.
For lunch I enjoyed various things I had been given from the various hotels I have stayed in – chocolate santa, German cookies – enjoying them quietly in the exec lounge. Now I am about to return to the cathedral for Vespers. I seem to have attended as many Services as when I was Rector of All SS – tho without any of the work entailed nor organising the same!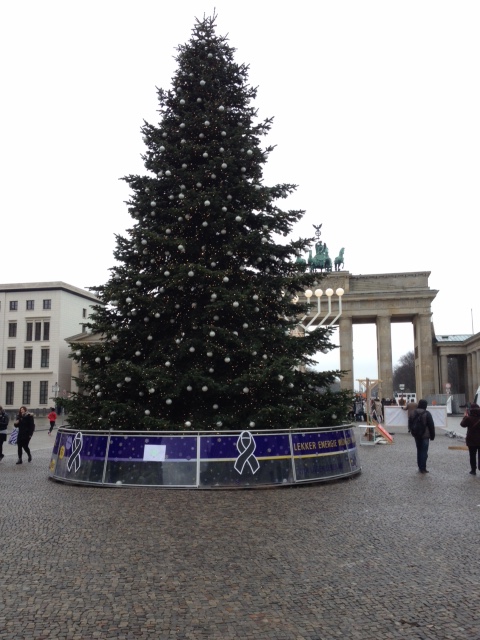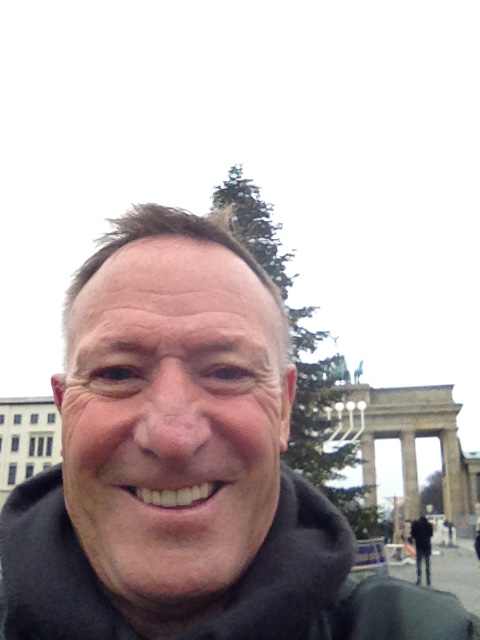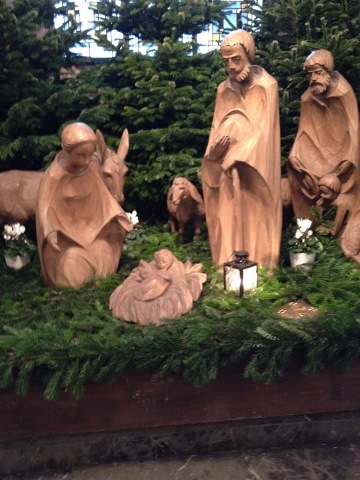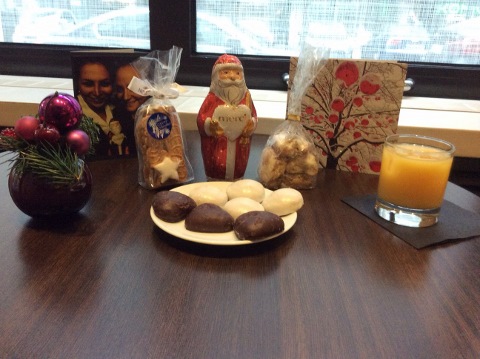 New Year's Eve
After a succession of wonderful Christmas Services in Berlin, Cologne turned out to be the icing on the cake. I arrived by train on Tues Dec 27. The next day I went for a walk & finished up at Great St Martin's. I was fascinated to discover that this is now the home to a modern community of men & women. I stayed for the midday office……their singing in 4 part harmony (rather than gregorian chant) was pure delight. Afterwards I chatted with a Canadian nun of the community.
Wed was the Feast of the Holy Innocents & I attended the 6.30 pm Mass in the magnificent Dom. To my surprise & delight, this was celebrated at the High Altar. It is rarely used – on Sundays Mass is celebrated at the central altar & during the week in the Lady Chapel. This was a special Solemn Mass celebrated by the Archbishop, assisted by other bishops & 8 servers. There were about 100 people in attendance & I managed to get a seat in the choir stalls. The altar looked magnificent & the organist was in fine form. To make the Mass complete it finished with my favourite German carol, O du frohlicher.
On Thurs I caught the train to Munich. Chocolates were waiting for me in my room at the Hilton & I enjoyed my last night in Germany. On Friday my flight to London was delayed 3 hours by fog there. Having finally arrived at Heathrow I discovered that the Tube District Line was closed. So I got off at Earls Court & walked to the Hilton Olympia – a brisk 15 min walk in the fog. Upon checking into my room I was delighted to find waiting for me a bottle of pink bubbly & lovely nibbles. There must be a competition between the Hiltons in welcoming me!
A quiet walk around Kensington this morning concluded with my attending Mass at the local church, St Matthew's. At 1 pm I watched the NYE fireworks from Sydney, as I opened the bubbly & had a glass. I am now having a quiet evening, concluding with watching the fireworks here on TV. Tomorrow I am going to Mass at St Mary's, Rotherhithe – was last there 20 years ago. So 2016 concludes.