Jan 26 Australia Day
I arrived safely in SD on Monday after good flights. As soon as I checked into my hotel I caught the bus to All SS, to collect my green card & other mail. I was quite tired, so went to bed before 8 pm. Next morning I got my usual $5 haircut at the SD Barbers College. At 1 pm I caught the bus to the airport. First thing was to get my new green card registered for Global Entry. This is the government programme which allows me easy & fast entry into the USA. After an hour wait it only took 5 mins. Then it was over to United Airlines to have the card registered on my profile. Since the old card expired last July I have not been able to check in online when flying into the US. So now the 2 great perks of my green card have been restored. I felt very satisfied 🙂
On Wed I flew to New Orleans. I have loved visiting this city ever since my 1st visit in 1991. Thursday it was sunny, but chilly, & I enjoyed walking around the French 1/4ter. In the evening I celebrated Australia Day by going to a typical American steak house!
Thurs Feb 1
After my visit to NO I flew all the way to Guam (via LAX & Tokyo!). This tropical island has fascinated me since a stopover between Cairns & Hawaii in 2000 & it did not disappoint. I have had a nice relaxing time – the ocean & beaches are beautiful. It was very humid during the day, but I still did lots of walking.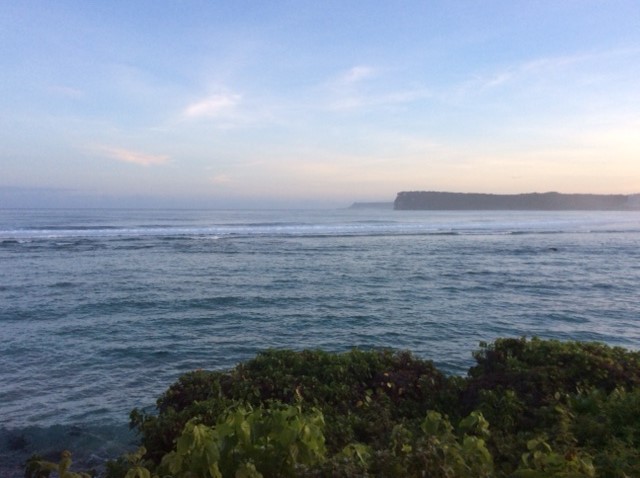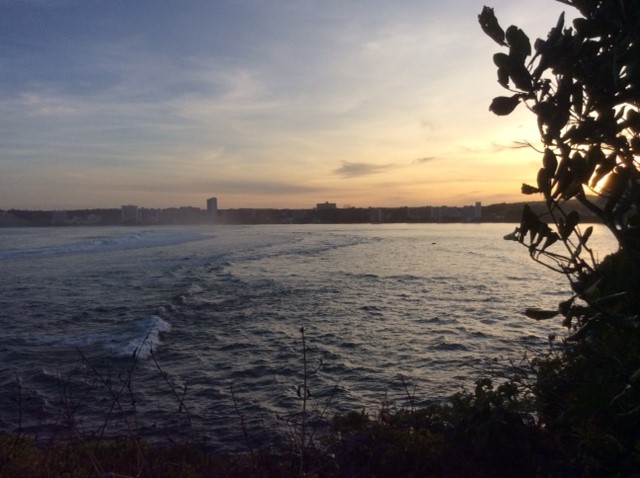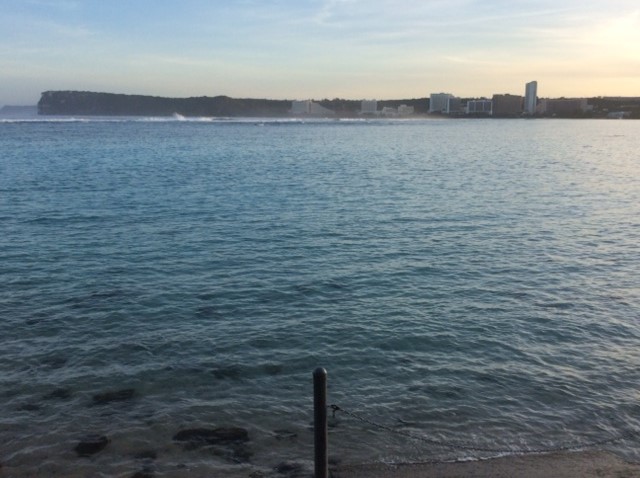 I fly back to SD today. Tomorrow is the 38th anniversary of my ordination to the priesthood & I will be saying Mass at All SS. Not a big celebration, but a few friends will attend to make it a happy celebration.
Mon 5
The Mass on Friday was a nice celebration, with 24 in attendance. It was lovely to say the Mass in the beautiful Lady Chapel, where I said Daily Mass for 7.5 years as Rector of All SS.
I am now in Honolulu, enjoying a few relaxing days before flying to London. I first came here in 1986 & loved it. I met some nice people & experienced American hospitality – so when I returned to Melbourne I said to myself, "If that's what they're like in Hawaii, what must they be like on the mainland!". Thus began my American adventure 🙂
Sun 11
I arrived in London on Friday. Checked into the Bankside Hilton – the hotel which has become my London home – & was welcomed back by everyone, from the Manager to the servers in the Exec Lounge. I was very tired – only got 3 hours sleep on the plane – fell asleep watching the Winter Olympics, woke up at 1 am & after 2 hours reading eventually slept until 8 am.
Saturday I planned to go for a walk, but after I set out it started to rain. It was also very cold. I remembered to bring my gloves, but forgot my beanie & scarf! So I spent the a/noon in my hotel room. On Sunday I went to High Mass at St Magnus the Martyr. It is only a 20 min walk from the hotel & has become my preferred church in London. Good music, excellent preaching & nice brunch afterwards 🙂
After Mass I went for a walk around the City. The City of London is the financial hub of London & therefore quiet on Sundays. Most of the churches are closed & the footpaths almost deserted. I don't get to this part of London much, so enjoyed looking at the buildings at my leisure.
Tomorrow I catch the train to Norwich, then the bus to Walsingham. I am there a week & will be preaching at St Mary's Parish Church next Sunday.
Sun 18
I have had an excellent week at Walsingham. It is good to be back. Said Mass in the shrine Tuesday, with many people & intentions prayed for, as well as candles lit. The Partnership Weekend was really good. Great to catch up with many old friends. This morning I preached at the Parish Mass & received many favourable comments afterwards. Tomorrow I catch the train back to London.
Thurs 22
Yesterday I flew to Munich. As the plane came in I was treated to a delightful view of the land covered with snow & villages poking up thru it. And when I came out of the airport it was freezing! Today I visited Augsburg, 50 mins from Munich. The train journey passed thru wonderful snow-covered fields, trees & towns. Augsburg is a very significant & historical city. It was very cold walking around & I was glad to spend time in 4 churches, incl the impressive Dom. Tomorrow I catch the train to Berlin.