Mon March 26
It has taken me longer than usual to get over jet-lag this time……a sign I am getting older! Last week there was much to do & people to contact. Friday I flew to Adelaide for the weekend – Saturday being the 1st home game for Port Adelaide. Before the game there was a picnic lunch in the car park with the friends I sit with. It was a good start to what was a great afternoon, with Port winning by over 8 goals. Now I am back in Melbourne & look forward to Holy Week at All SS. On Saturday I go to Sydney, as Port Adel are playing the Sydney Swans one Sunday afternoon.
First-game-march-2018-pinic-lunch-2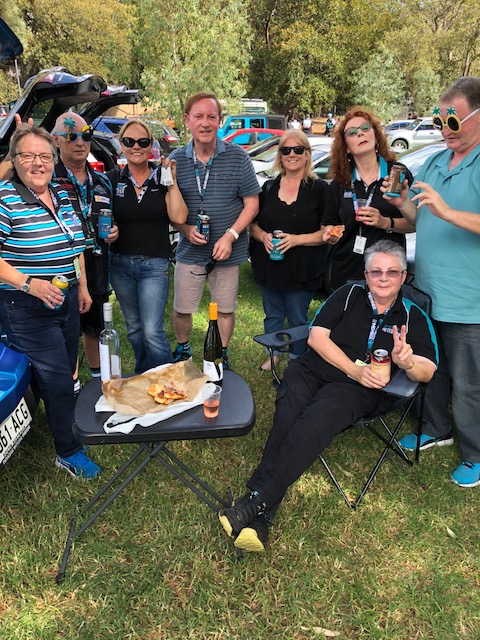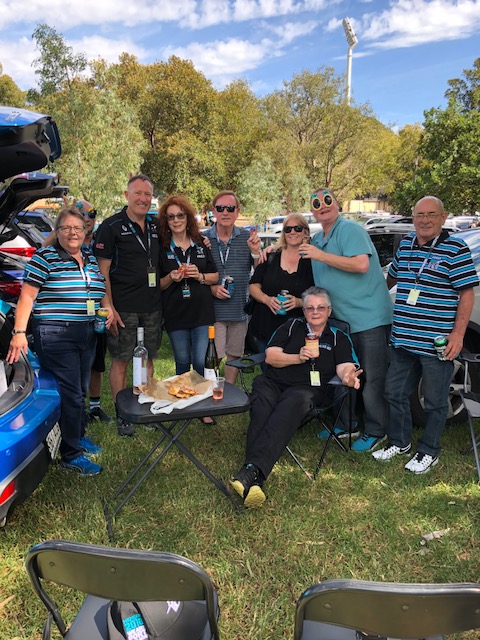 Tues April 3
I had a wonderful weekend in Sydney. Went to Easter Day High Mass at Christ Church St Laurence, the famous Sydney anglocatholic church. 50 years ago when I usually went to Sydney for summer holidays, CCSL & its well-known priest, Fr Austin Day, had a great impact on me (as on so many others). So it was nice to be back. It was a long time ago & my friends from those days have all moved on – but I am grateful for those exciting days of my youth. Then in the a/noon I went to the SCG to see Port Adel do battle with the Sydney Swans. It was a wonderful game as Port came from behind to kick 7 goals in the 3rd 1/4ter & run out winners. I was sitting with the cheer Squad only 2 rows from the fence & it was very exciting. At the end of the game the players came down to us to show their appreciation, as usual.
I flew back to Melbourne yesterday – in time to go to the MCG for the Easter Monday game. And what a game it was, won by a point in the last minute. No wonder I love my footy! Today I assisted at the funeral of Fr Ian Hunter at All SS. I have known Fr Ian for 40 years & we were great friends thru our membership of SSC. The church was packed for the Requiem with a choir of 20 singing glorious music. It was a great send-off for a fine priest whom everyone loved.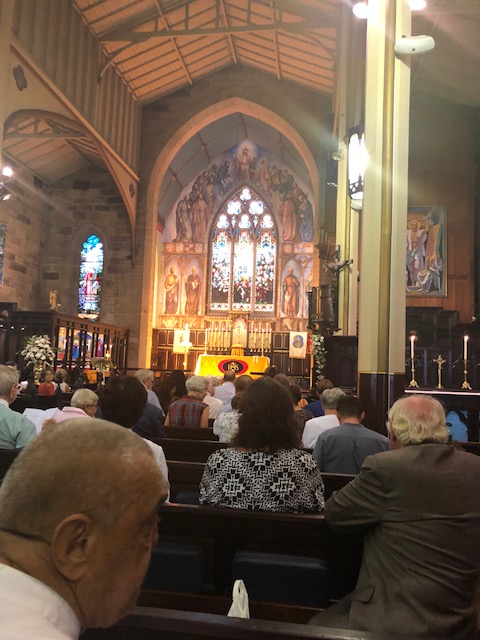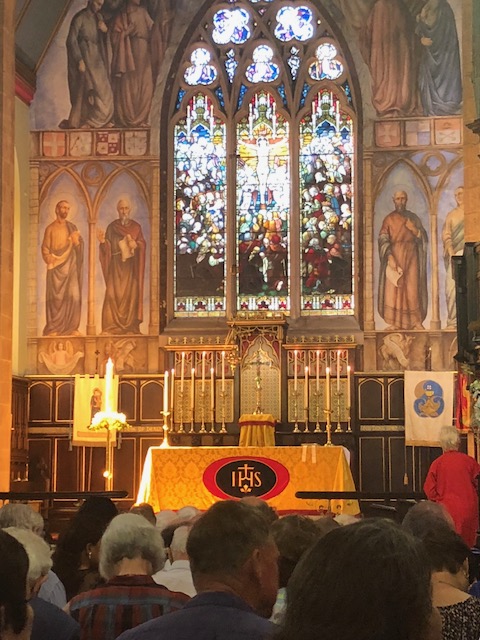 Watch this Easter 2018 Monday game short movie
Tues 17
Last Wed I attended the monthly lunch of the Royal Society of St George. This is one of the British patriotic groups that exist in Australia to promote & celebrate our British heritage. Back in 1974 I belonged to a similar group in Adelaide, the Victoria League for Commonwealth Friendship, & was able to enjoy some of their functions when I lived in London. The R S St G is a small group of interesting people & I decided to join it.
On the weekend I was in Melbourne for a change, as Port Adelaide were playing here on Sunday. On Saturday the PAFC Vic supporters group held a family day at the Melbourne Sports Centre. Despite a wet day it was a great event, with lots of supporters & all the players there. I was impressed with the way that they engaged with the fans, signing autographs & kicking footies with the kids. I got a great pic of our star, Robbie Gray, chatting to little Sophie, daughter of one of my friends. On Sunday I went straight from church to the footy. It was fun to be sitting with the Cheer Squad behind the goals & catching up with old friends. Unfortunately we lost 🙁