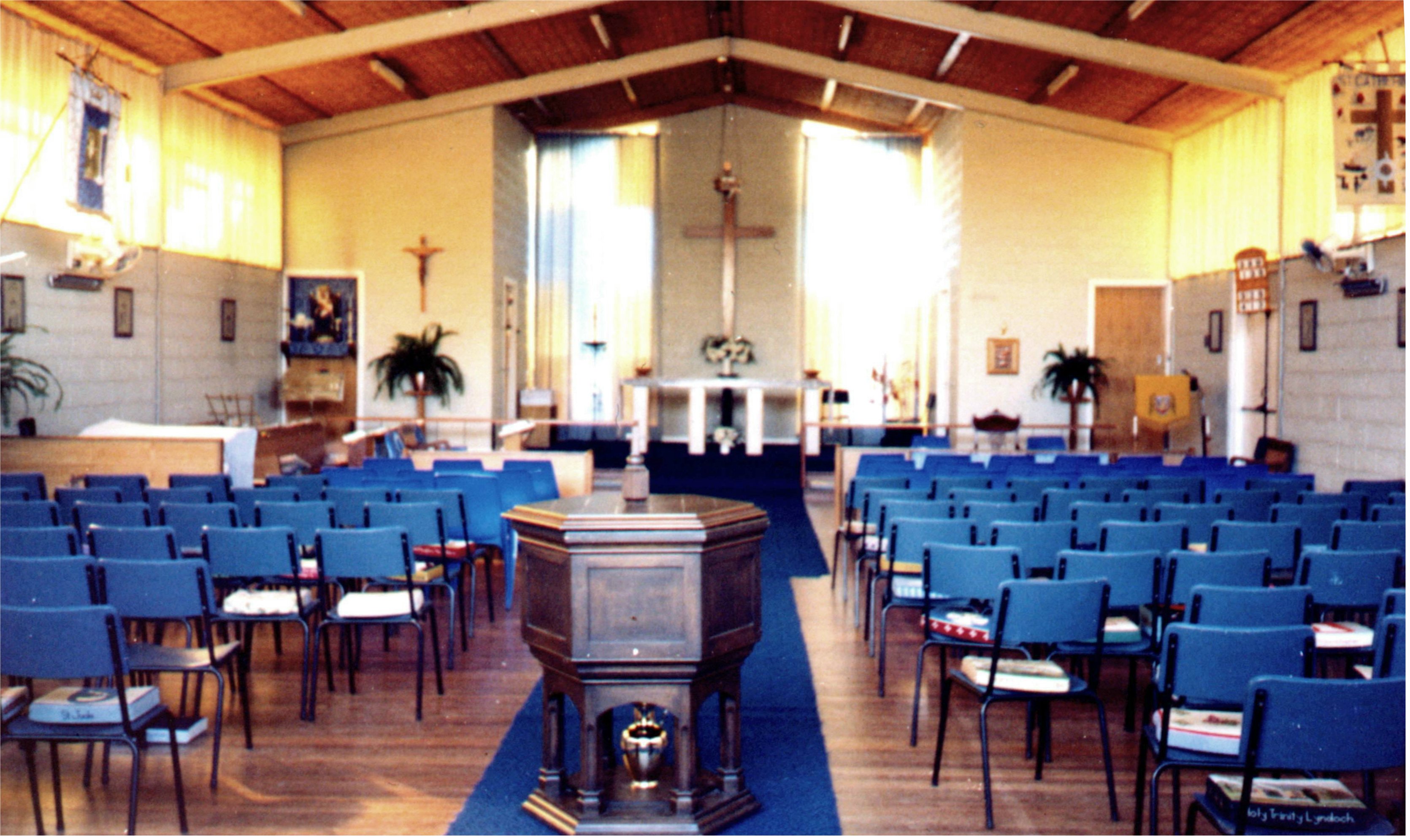 St Catherine's was my 1st church as a parish priest. During my 2nd year as Assistant Priest at St Martin's, Campbelltown, Archbishop Rayner asked me to consider going to St Catherine's. The parish was facing closure, and he would give me 12 months to save it. I asked if I could move in November, rather than in early 1982, as I felt their was an urgent need for hope & renewal to be given to the congregation. So my commissioning was set for Tuesday November 24th – which was the day before St Catherine's day.
Elizabeth is 20 miles north of Adelaide – built on farmland where I remember going mushrooming as a child. That seemed a good sign! It was a city built in the 60's mainly for British immigrants. St Catherine's was one of several Mission Halls built to serve Anglicans. In 1978 they were all amalgamated as one parish & the halls sold – except St Catherine's. For various reasons they wanted to continue as a separate parish. However once the new Church was built in the city centre for the combined parish, St Catherine's started to decline. The congregation asked the Archbishop for another chance – & he sent them Fr Tony Noble!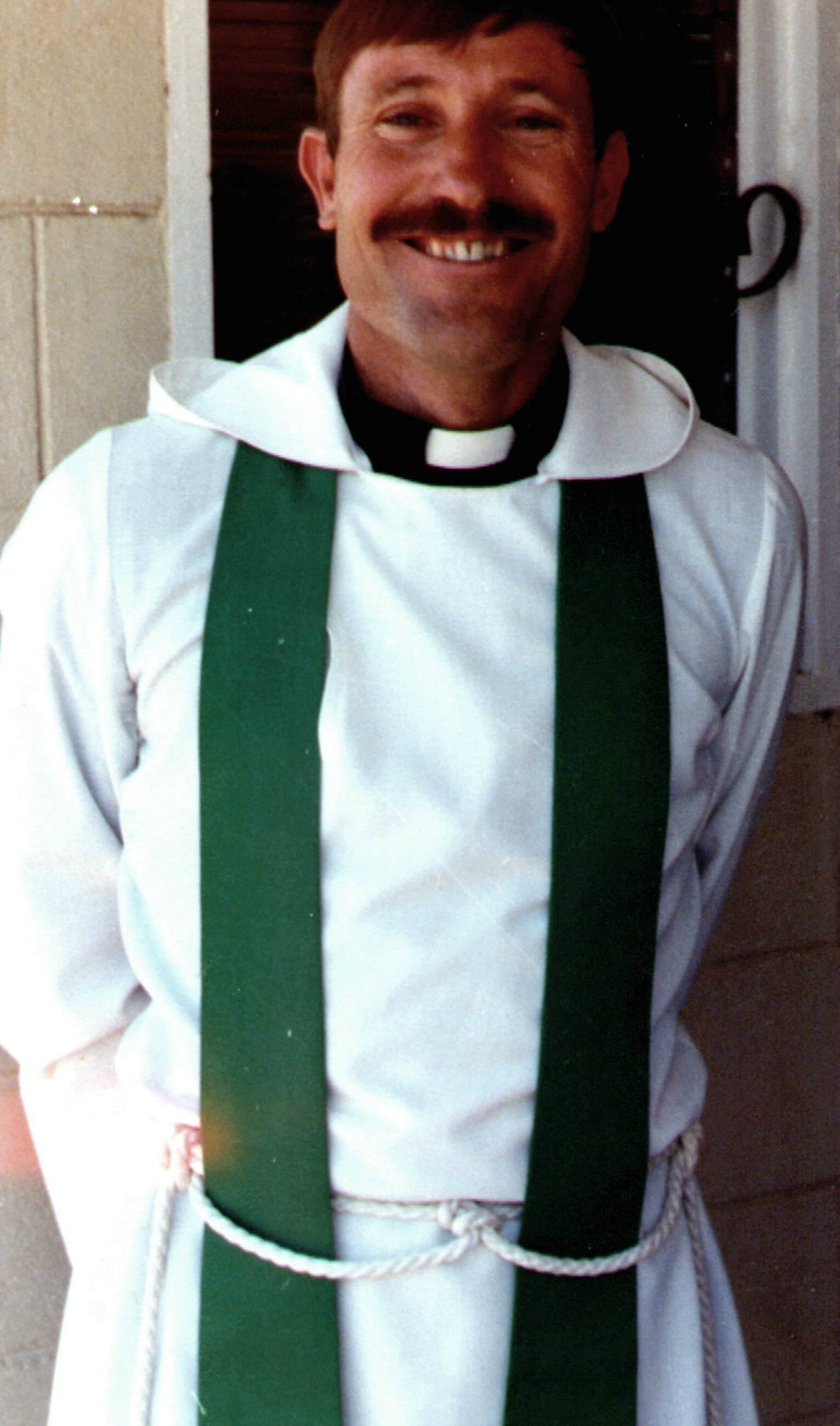 I was excited about my move, not only because it was my 1st parish, but the challenge to revive it appealed to me. I also liked the church & the people that I had met. I admired their determination to continue as a parish. Also the fact that they were mainly British – remembering when I lived in London for 18 wonderful months in 74/75. By co-incidence the previous priest had been Fr Ron Herde – the priest to whom I had made my 1st confession many years previously – & he had established a reasonable catholic tradition.
My Induction Service was an historical event. I was on the diocesan liturgical c/tee, & we had been working on a new Induction Service. This was to be the 1st time it was used. The little church was packed for the service, with 280 communicants. The parish felt that something exciting was happening!
I began my ministry with a Novena of Prayer. The 1st night we celebrated Mass for St Catherine's day, followed by a wine & cheese party. There were 36 communicants. Mass was said each day for the 9 days of prayer. Sunday was Advent Sunday – and we had 60 communicants. So we began!
I immediately started visiting. In those days you could visit day or night in Elizabeth & someone would be home. I would just turn up on their door-steps! I started a Daily Mass, always with good congregations. Children gathered around during the week, & the congregation started growing. At Christmas Midnight Mass we had 89 communicants. It was wonderful to see the church growing & full of life.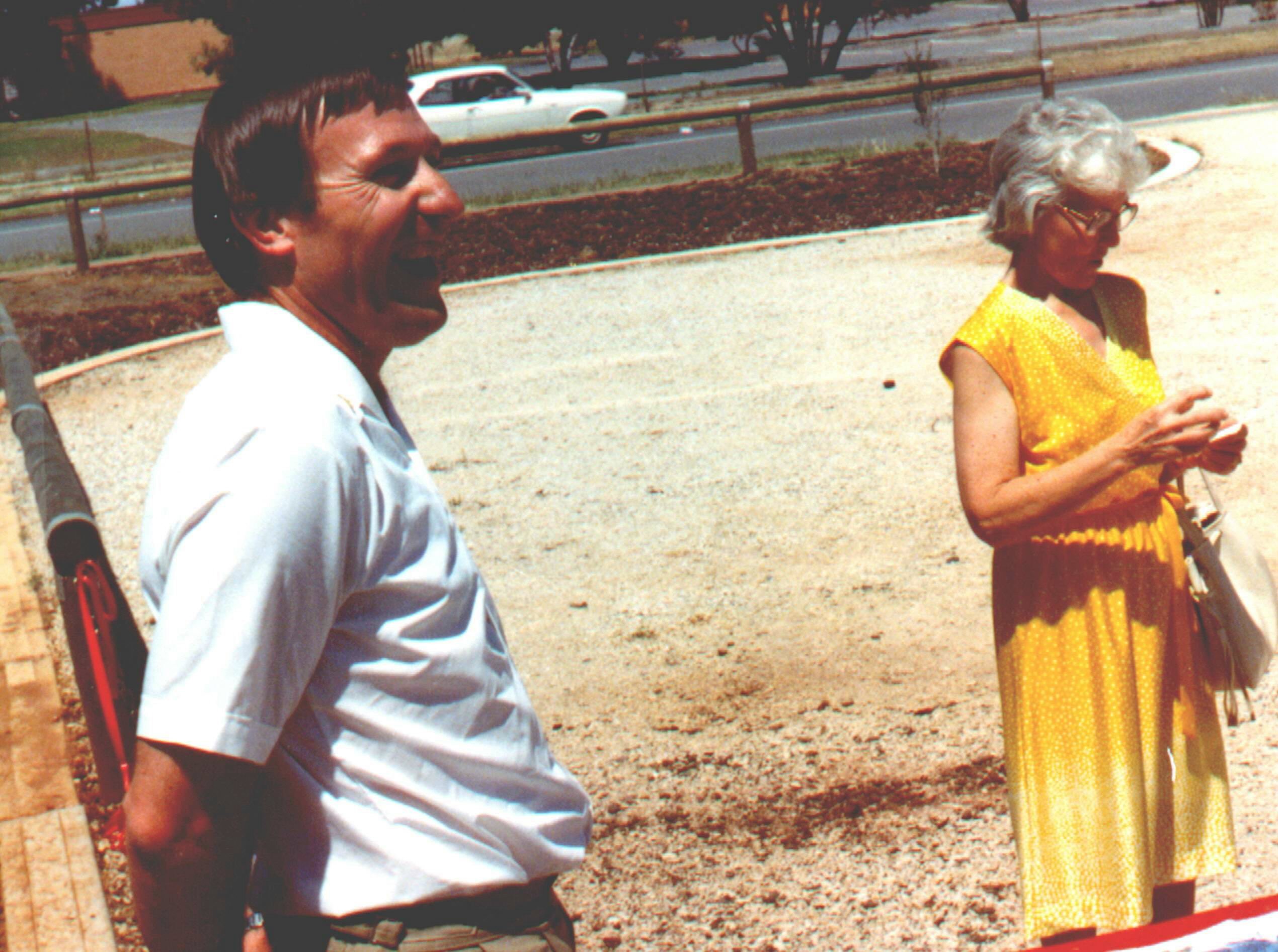 6 months after I was inducted I went to see the Archbishop. I told him that he had given me 12 months, but I was confident we had already turned the parish around. He, of course, had half expected that! And so we continued. The Sunday congregation now averaged 100, & there was activity of every sort. New groups & societies were established, & I had 2 Confirmations in 1 year! The parish had a large block of land, on which it had been planned to build a church & rectory. The rectory I lived in was rented. At the Fete that year I casually remarked that we should build a rectory on our land. That idea took hold, & in 1983 we asked the diocese for permission.
We were granted permission & the finances were arranged. Taking a standard house design, I added to it a large room for parish meetings. The old rectory was sold, & the new one built at the beginning of 1984. It was opened & dedicated 3 months later.
At the same time I was successful in getting a government grant for an unemployment project, using my experience from the unemployment project I initiated at Campbelltown (CYSS). The land on which the church stood was large & mainly unused. It looked like a huge overgrown paddock. The project allowed me to employ a man to design and create a parking lot, lawns and gardens, complete with sprinklers & an attractive church sign. It was a vast improvement, and received much comment and praise in the community.
In line with all this activity, the parish was experiencing a wave of excitement and growth. That Easter we had 94 communicants at the Vigil & 111 on Easter day. I was very happy.
At this time we were offered furnishings from St Paul's in the city. So our Lady of Walsingham came to St Catherine's! I was concerned to beautify the church & make it more a church than a mission hall. I installed an aumbry & sanctuary lamp. I also challenged the Guild to make kneelers for the church. After initial hesitation the project was taken up, & an enthusiastic group met every Monday. I suggested themes for each row of chairs, & eventually the whole church was filled. I designed 2 long communion kneelers & each member of the congregation was invited to put a stitch in. These kneelers are still the pride & joy of St Catherine's.
Then came the invitation to move to St Mark's, Fitzroy. The day I announced I was leaving I could hardly concentrate, & at the end there were tears. I remember saying to Peter, my MC, that I had preached a lousy sermon. His reply was that all they could remember was the announcement at the end! That Christmas was emotional for me. We had 147 communicants at Midnight Mass & 70 at 9 am – & I was moving to a congregation of about 35! Could I do at St Mark's what I had done at St Catherine's?
We planned 2 farewells. The 1st was on Friday night, Jan 18th. This was to allow friends from around the diocese to come & say farewell. The church was packed & there were 225 communicants. The following Sunday we had 139 communicants, & there were expressions of affection and love that I remember to this day.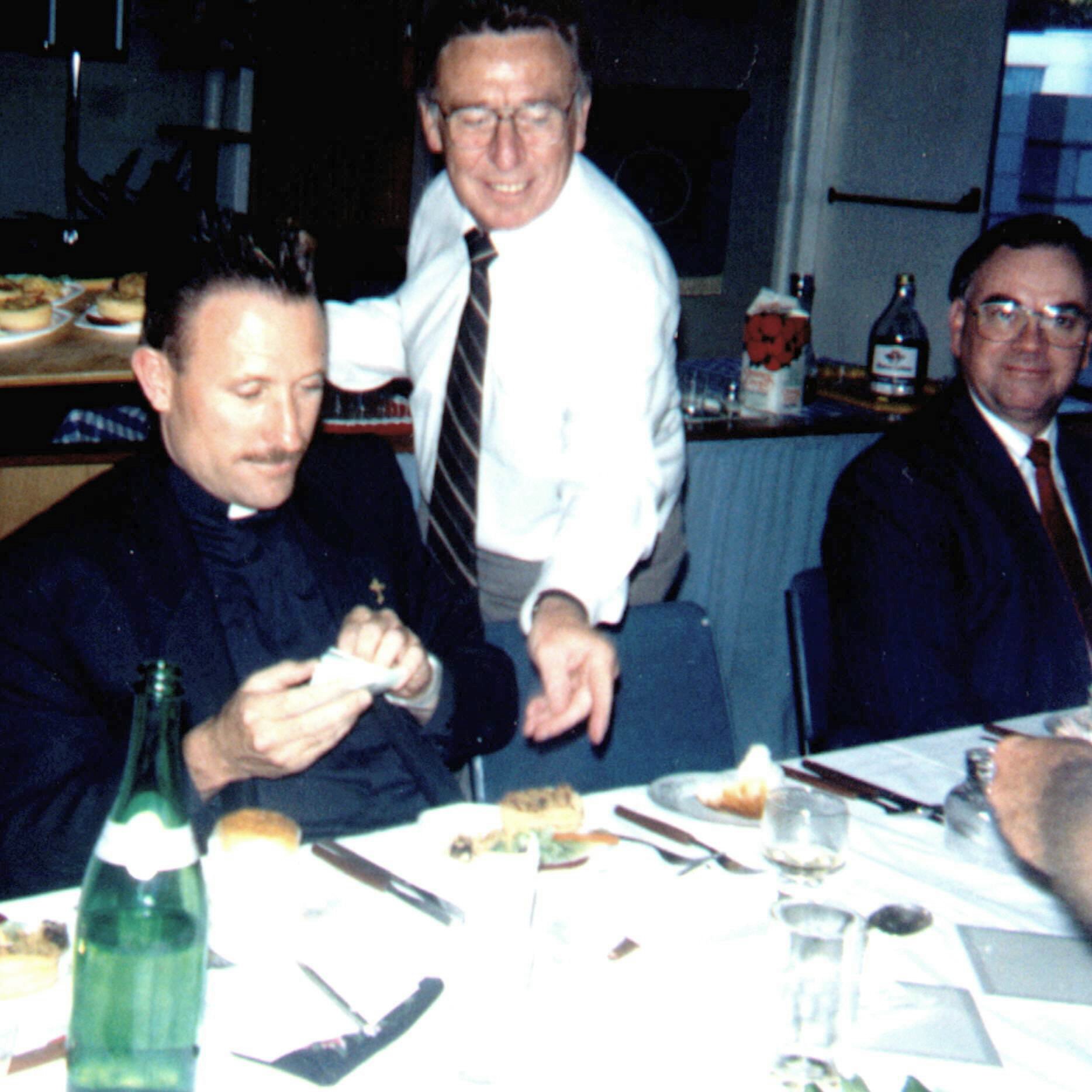 My 3 years at St Catherine's were some of the happiest in my life. I have often looked back on them & thanked God. The people still remain in my hearts after all these years. I think I showed them that the catholic faith is wonderful – & certainly fun!